IFA is an annual event in Europe. It is one of the biggest technology events, wherein the big companies in the world show off their new products to public. I've mentioned some of the new devices that were introduced at IFA 2015, such as Sony Xperia Z Premium with 4K display, Samsung Gear S2, and more. There are two more interesting devices I want to discuss. It new Asus devices for gamers.
At IFA this year, Asus revealed many ROG (Republic Of Gamers) devices, such as laptop, VG card, and router.
Some of them are the upgrade from the previous ROG series, and some others are new devices with new interesting features. I will discuss the two devices from Asus ROG family and in the end session, you can see the photos.
Wireless-AC5300 Tri-Band Gigabit Router: The Router for gaming
This is an interesting router in terms of design and its special function for gamers. The router looks tough and matches with Asus ROG design. It adopts the latest Wi-Fi technology, Ultra-fast 802.11ac, which is combined with the 5334 Mbps data rate Tri-band for low latency online gaming and 4K video streaming. It's also provided the file-sharing with a remarkable speed for multiplayer online. This total data rate is supported by the latest chip, a Broadcom® NitroQAMTM technology, which can push the two 5GHz data rates up to 4334 Mbps and 2.4 GHz up to 1000 Mbps. The Tri-band Smart Connect feature will automatically selects the fastest of the three available frequency bands for each device, based on the device's speed, signal strength, and how busy each band is. This router is provided by 4×4 MIMO antenna design with AiRadar universal beamfroming for unrivaled multi-device performance and wireless signal range upt o 500 m2. Asus said, the new router will ship in the fourth quarter, but has not provided any pricing information.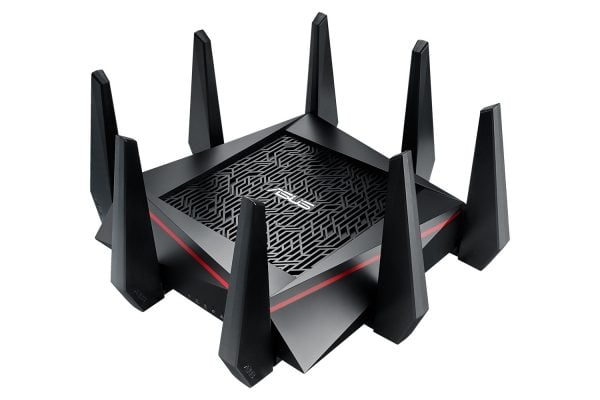 G752 series and ASUS GX700 as first gaming laptop dengan pendingin liquid dari ASUS
Asus G752 is the latest version of the previous Asus ROG laptop, the G751 series. It runs on Intel's Skylake Quad-core processor and Windows 10. There are 4 selected models, starting with the Core i&-6700HQ Quad-core processor, eight-thread with a 2.6 GHz base frequency and up to 2.7 GHz to 3.5 GHz Turbo on a single core, until the highest model that is Core i7-6820HK model, which is 2.7 GHz and bumps the L3 cache from 6MB to 8MB with 4K display. This K processor version is the unlock processor, which can be overclocked. You can see the complete specs of the G752 series on this table from anadtech.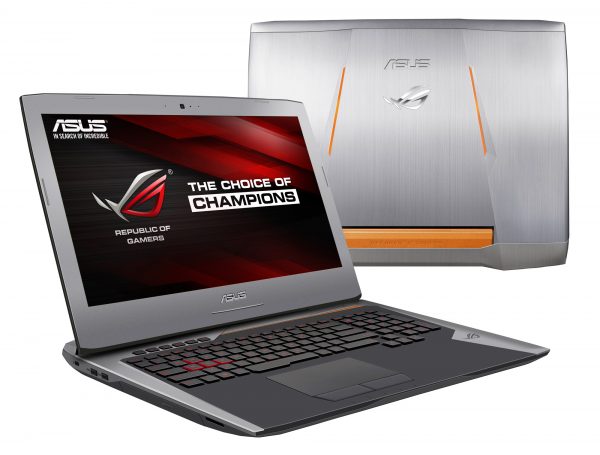 It's available in three colors options: plasma copper, armor titanium, and lava red. $1400 is the best price for a gaming laptop in Q4 this year.
The other interesting gaming laptop is Asus ROG GX700 with a unique feature, that is the liquid cooled, which can increase the performance up to 80%. This is great!
This liquid cooled can be attached precisely through a port in the back part of the device. The GX700 will feature the mobile K-series Skylake processor much like the G752 and will therefore support overclocking. With the water cooling system, this could make for a pretty powerful laptop. The GX700 will be released in Q4 as well, but the price is not final yet.
Here are the other members of ROG family.
Source: asus
The other news: iPhone 6s To Have A 3D Touch Display Technology, next-gen Force Touch interface